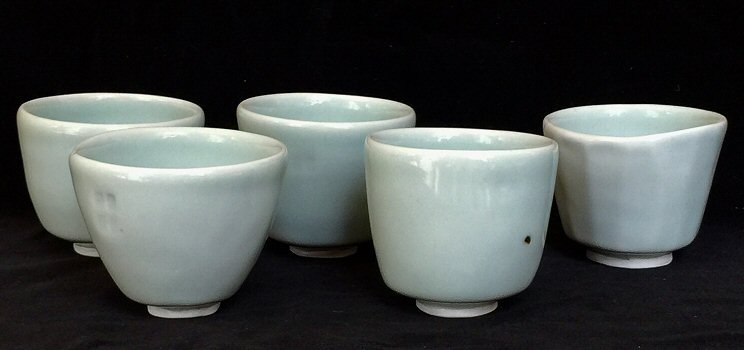 Guinomis made by Peter Swanson from Tregonning Hill clay
Edmund de Waal's book The White Road narrates his journeys to porcelain producing areas of the world. Porcelain was originally made in Jingdezhen in China but in 1746 a porcellaneous clay was found on Tregonning Hill near Rosudgeon in Cornwall. This clay was used to make porcelain pots but not in recent times.
Peter Swanson lives close to Tregonning Hill and after reading The White Road was inspired to venture up the hill, dig some clay and try it out. As the group of guinomis above testify the clay fired well. Peter doesn't plan to go into full production but will on occasion make more.
Peter's website is PeterSwansonPottery.com.
Peter was not the first studio potter to visit Tregonning Hill in search of the clay. This photograph kindly provided by Danish potter Hans Börjeson shows Harry Davis in the quarry back in 1958. Hans and his wife Birgitte apprenticed with Harry at Crowan Pottery before establishing their own pottery at Fulby in Denmark : www.fulby.com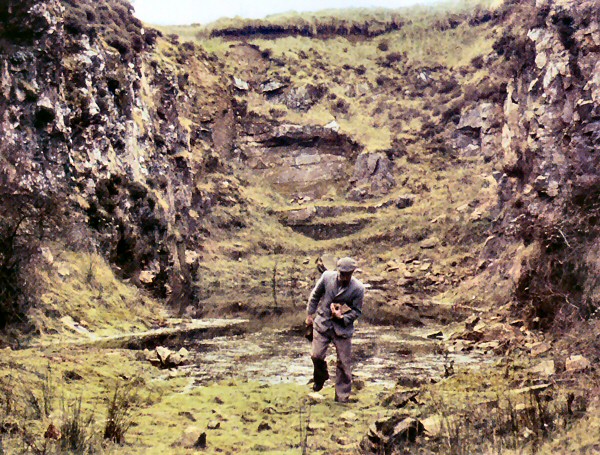 Harry Davis in the quarry on Tregoning Hill, 1958
On a sunny morning in January 2019 I visited Tregonning Hill with Peter and his wife Annie, here are some images: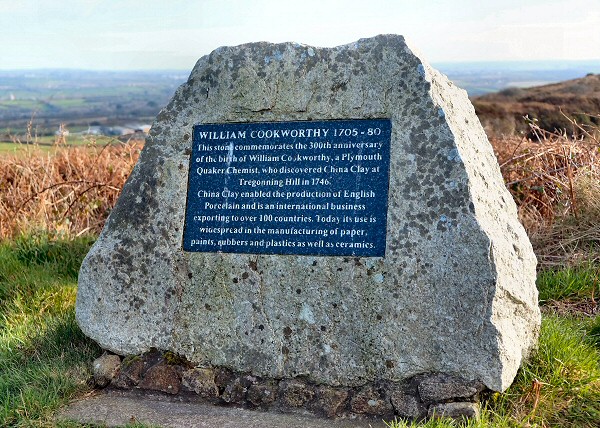 The memorial to William Cookworthy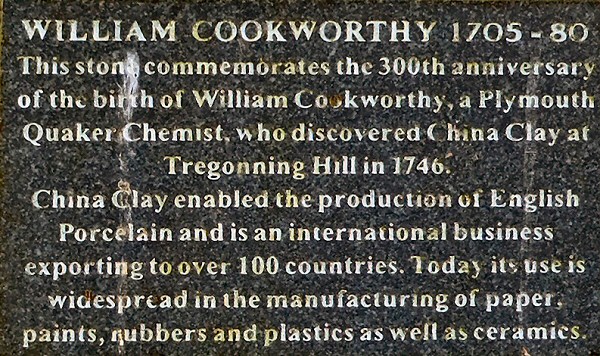 The Cookworthy Memorial words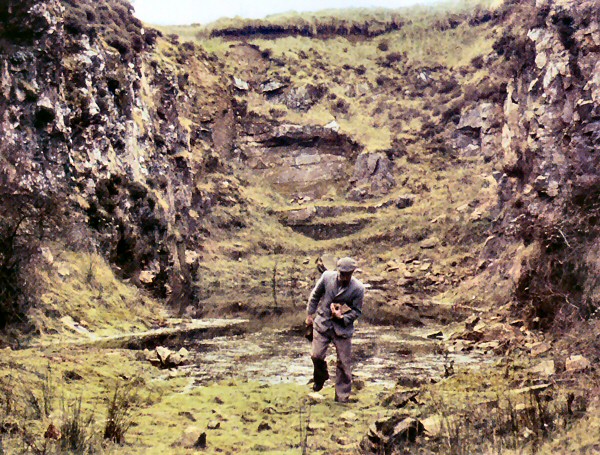 Harry Davis in the quarry on Tregoning Hill, 1958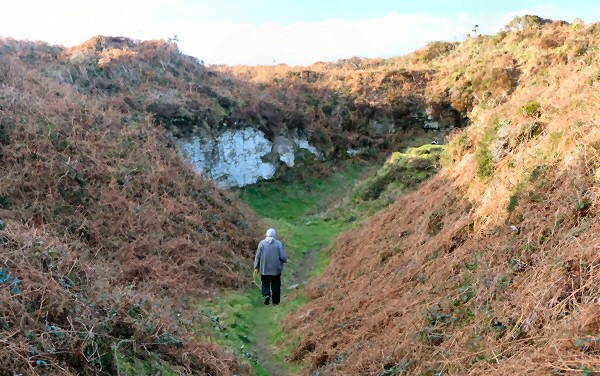 Tregonning Hill - The Preaching Pit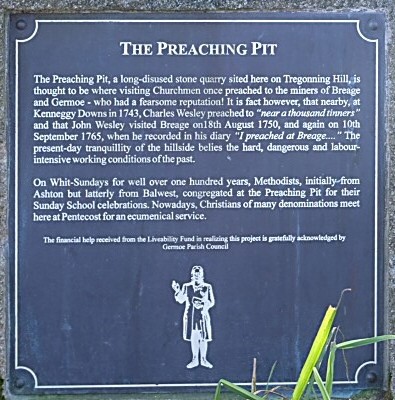 The Preaching Pit - Information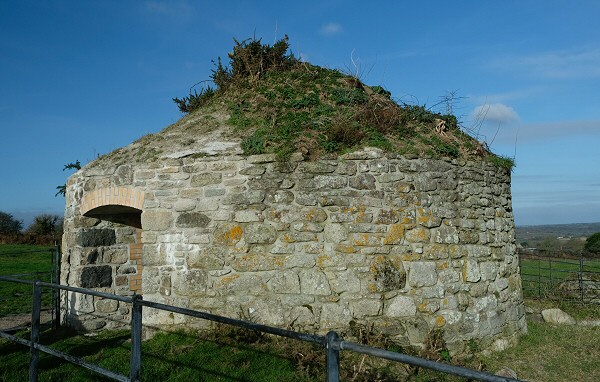 The brick kiln in a field below Tregonning Hill
Inside the brick kiln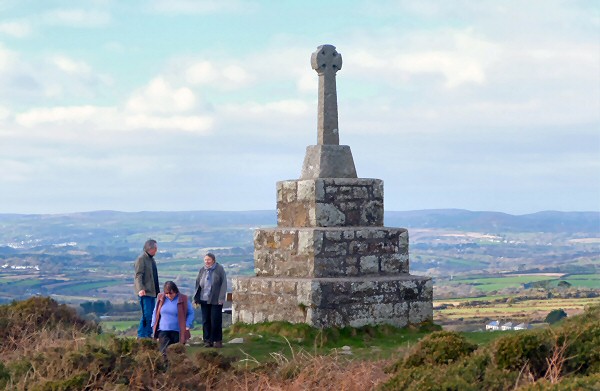 The war memorial at the summit of Tregonning Hill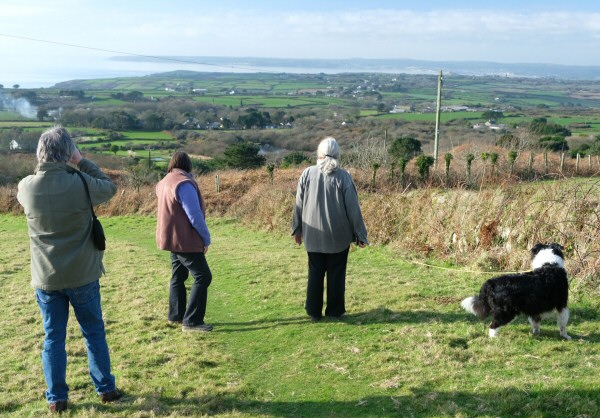 View towards Penzance and Mousehole from Tregonning Hill