Adrian Lewis-Evans learned his trade at Camberwell where Norah Braden was one of his tutors, he stayed in touch with her until she died. Adrian established Stoney Down Pottery in Dorset in 1958 and at the same time taught ceramics at Bournemouth College of Art, alongside David Ballantyne and Peter Stoodley. Stoney Down pottery was closed in 1987/88 when Adrian set up a studio next to his house where he worked until he had a bad stroke in 2015. All his equipment - wheels, glazes, kiln and tools are still there and it is hoped that with the help of the potter Russell Sydenham all the remaining pots can will be fired.
Adrian made many different types of pot, the most distinctive perhaps being his wonderful costrels or Dorset Owls. He made crate loads of bellarmines which went off to Plymouth Plantation in the USA, the destination of the Mayflower pilgrims.
Adrian died peacefully at home on January 17th 2021.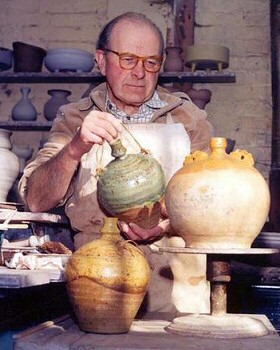 Adrian Lewis-Evans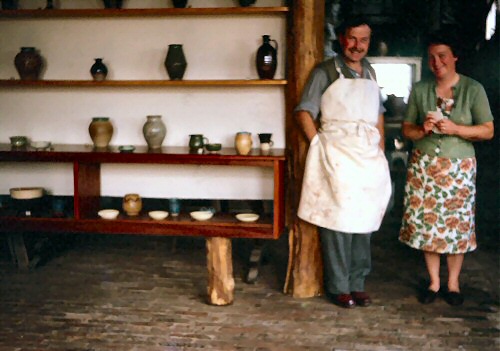 Pottery showroom in June 1963 - Photo: Jack Mortimore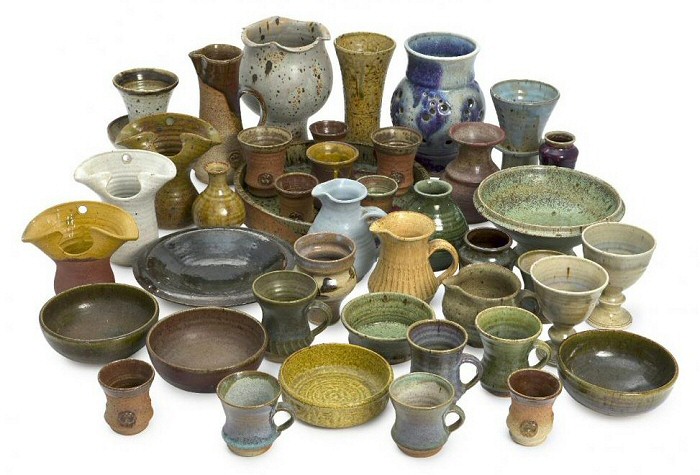 Group of pots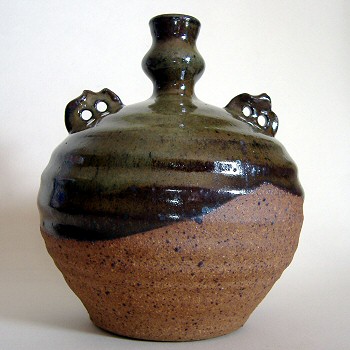 Costrel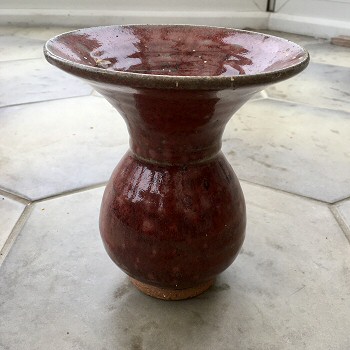 Vase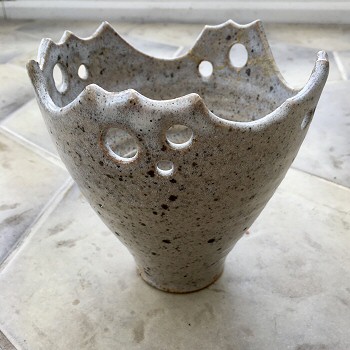 Vase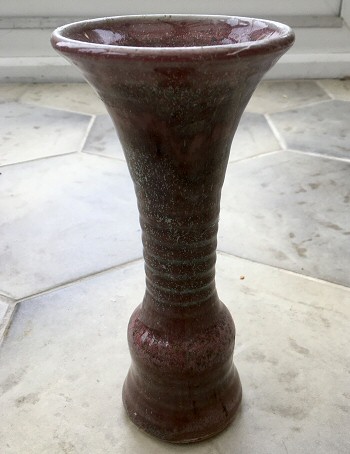 Vase
Flagon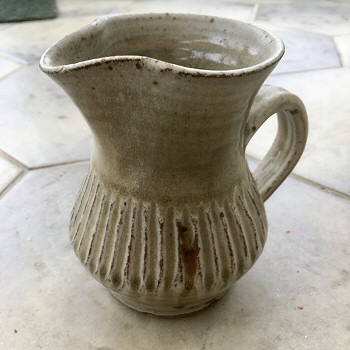 Jug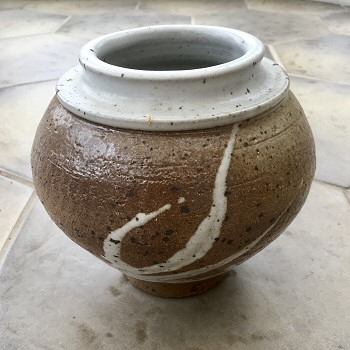 Vase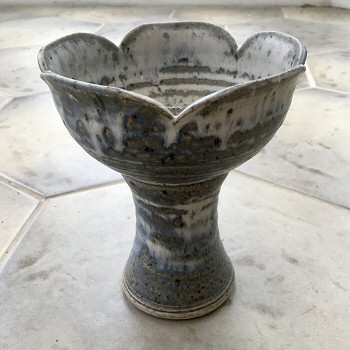 Vase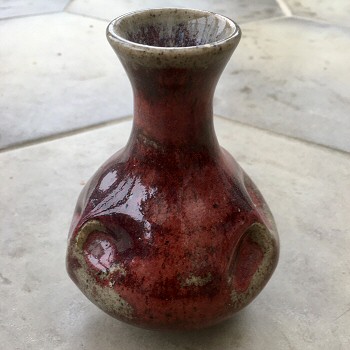 Vase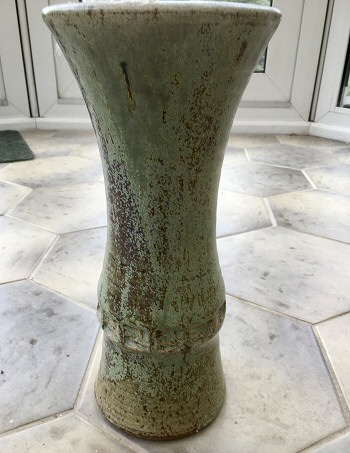 Vase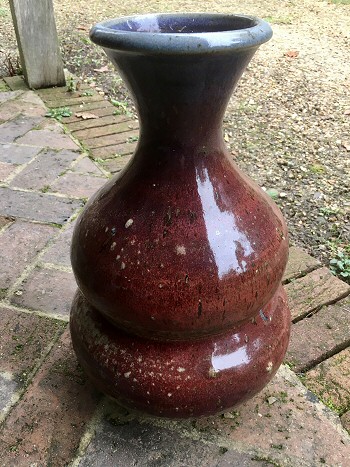 Vase