Cube Gallery - June 15th to September 2021
Since its inception in 1920 the Leach Pottery has been a place where many people started their pottery journey and a place of pilgrimage for others. The exhibition celebrates the unknown craftsmen of the past whose work inspired Bernard Leach and Shoji Hamada and the work of modern potters with connections to the Leach Pottery.
The large selection of pots is accompanied by other exhibits including a selection of Bernard Leach's working documents for his seminal work A Potter's Book and an intriguing paper model of the pottery workshop made by Leach in 1920.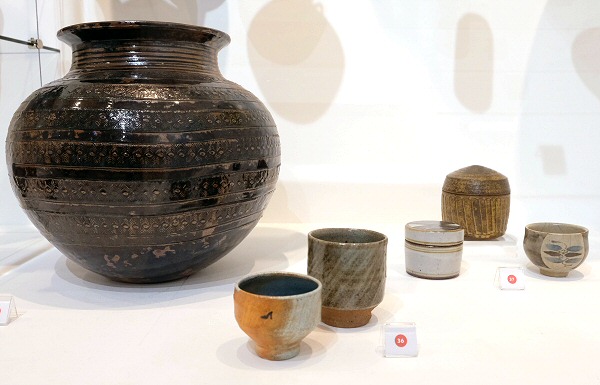 Ladi Kwali water pot, Jeff Oestreich and Ian Steele teabowls, Gwynn Hanssen Piggott and Louis Hanssen boxes,Alexander Sharp teabowl