The Gallery Upstairs - 2002 - A Leach Family Exhibition
The Gallery Upstairs is above Reg Moon's Torquil Pottery in picturesque Henley-in-Arden. The selling exhibition featuring pots by David and John Leach, sculpture by Ben Leach and paintings by Elizabeth Travis (Ben's wife) was enhanced by the appearance of a number of pots by Bernard and David Leach loaned from private collections. The preview was attended by all four artists and was opened by local pottery expert Henry Sandon.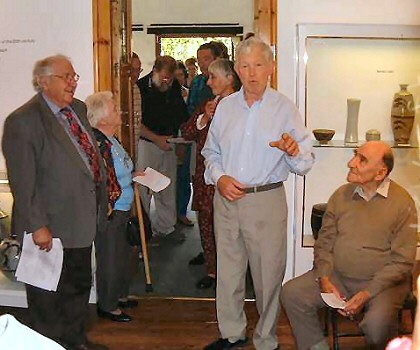 Reg Moon, potter and owner of the Gallery Upstairs giving his opening speech at the exhibition pre-view. David Leach to his right and Henry Sandon to the left.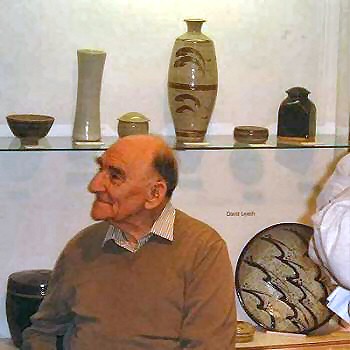 David Leach listening to Henry Sandon's opening remarks. In the background is a case with pots by Bernard and David Leach - loaned from private collections